Upholstery Cleaning
The living room of a house often is the hub of activity, and so is the upholstered furniture there eating snacks, watching television, studying for an exam, curling up with a good book, snuggling with a furry friend, lighting a fire in the hearth. Our sofas, loveseats, and dining room chairs are all central locations in our lives - and they take a lot of wear and tear because of it. Just like clothing, upholstered fabric requires regular cleaning to get rid of dirt and grime on the cushions, and in cracks and crevices. Fortunately, you can extend the life of your favorite upholstered furniture by having it cleaned regularly by the professionals at Elite Carpet Care.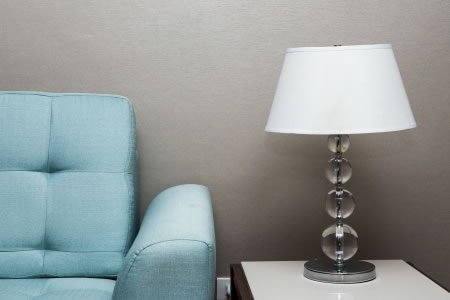 Properly cleaning upholstery requires knowledge about fabric types and the appropriate cleaning methods for each type. For example, microfiber upholstery is durable and responds well to steam cleaning with standard upholstery solution. Wool fabric, however, requires special products and techniques to prevent fiber damage. These are the kinds of things that the professionals at Elite Carpet Care are trained to recognize and understand.
Elite Carpet Care uses top quality products and equipment to ensure the best possible results. Our HiFlo Dri-Master upholstery tool is ergonomically designed to glide over fabric with minimal risk of snags. Its jetless cleaning technology maximizes water flow while minimizing overspray and the need for multiple passes over fabric. All of this advanced equipment, coupled with our high-quality HydraMaster direct drive extraction system, ensures a better clean and quicker drying time without damage to delicate upholstery fibers. Elite Carpet Care can also help protect your upholstery from soil and stains by applying a fabric protectant to upholstery after cleaning. This protectant makes fabric soil- and moisture-resistant, making your upholstery more durable and longer lasting.
Upholstery can harbor allergens, fleas, dust mites, pet dander, and other soils that require special attention. Treating properly in these situations is critical to ensuring the longevity of your furniture. We use the most effective products available to clean and freshen your upholstered furniture, all while being pet- and child-safe, and environmentally responsible.