Tile and Grout Cleaning
Have you ever been cleaning your bathroom shower and realized that the grout between the tiles is dingy and dull? Do you scrub your kitchen floor with a mop and bucket, and it still doesn't look clean? Over time, even with cleaning and scouring, the grout in your kitchen, bathroom, anywhere you have tile, can become discolored. The nooks and crannies in the grout hold bacteria and dirt that, even with routine cleaning, can't be removed by scrubbing alone. In fact, cleaning chemicals can leave behind a residue that makes the discoloration even worse! You need a professional service to blast away that tough grime and build-up, disinfect and deep clean, and return your tile to its beautiful natural color.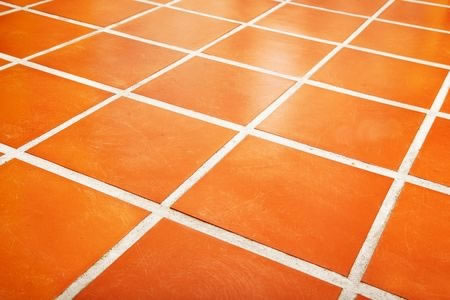 Elite Carpet Care's professional tile and grout cleaning system can quickly and effectively steam away dirt, remove grime, and brighten your tile. We use a truck-mounted hot water extraction system with a two-step process to provide superior soil and stain removal without leaving any sticky residues behind. We first pre-treat the tile with a solution to break up soil, grime, residues, and dirt that cling to tile and seep into the crevices of the grout. Then the steaming jets of our SX-12 rotary hard-surface tool, teamed with our HydraMaster direct drive extraction system, rinse away soil and absorb excess moisture, leaving you with nothing but a beautiful, sparkling surface. This process is safe and effective for use on all your tiled areas:
Bathroom floors, showers, walls, counters
Kitchen floors, counters, backsplash
Living room / family room floors
Foyers, halls and entryways
Sunrooms and mudrooms
Extend the life of your tile and grout by sealing it after cleaning. Our trained technicians can apply sealant during the same visit. Sealants protect the color of both tile and grout, and can help prevent discoloration and soil build-up.